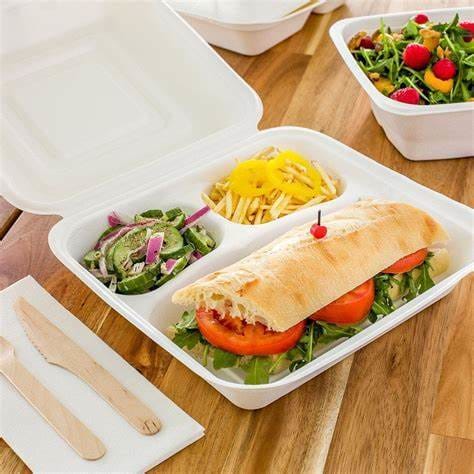 Sugarcane Clamshells are plastic free and can be used to pack hot and cold foods,
Clamshells are perfect for burgers, wraps, sandwiches, pasta, kids school canteen lunches etc.
Biodegradable and compostable
Natural and non-toxic, sugarcane fiber is breathable, helping to keep food fresher for longer. Leak and oil proof.
Microwavable (warm up only). Refrigerator safe.